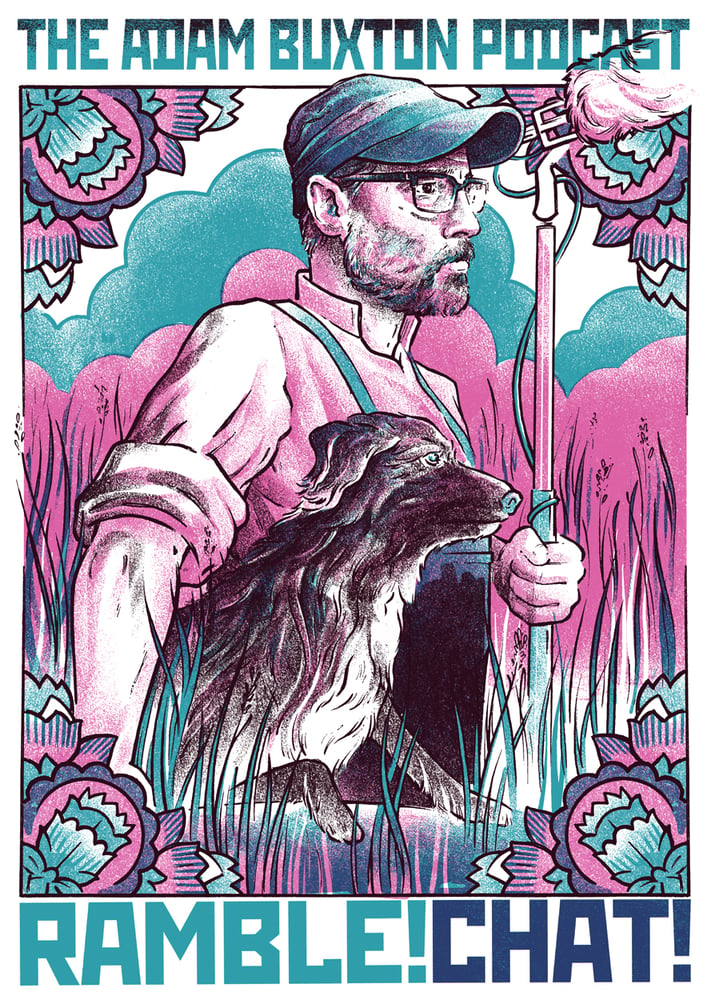 Adam Buxton 'Rambl-aganda' Poster / Print - Pink Variant
£

25.00
---
---
FOR EU / WORLDWIDE ORDERS PLEASE USE MY ETSY STORE - https://www.etsy.com/uk/shop/LukeDrozd
Adam Buxton 'Rambl-aganda' Poster / Print
New 3rd pink unsigned edition.
Official commemorative poster print for the award-winning Adam Buxton Podcast by artist Luke Drozd and inspired by one of its many wonderful jingles.

These are my AP (Artist proof) copies and copies can also be purchased direct from Adam in order to support the podcast via his website.
3rd edition in pink variant:
Unsigned but numbered AP print
3 colour screenprint
59.5cm x 42cm