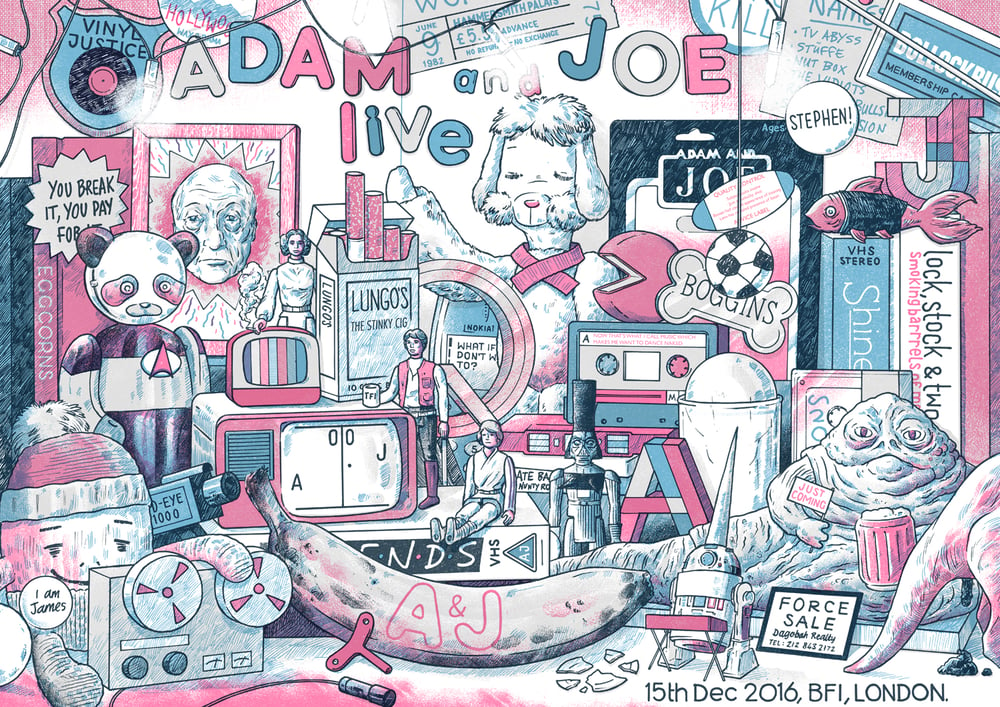 Adam & Joe Poster - BFI, London 2016
£

40.00
---
---
Adam & Joe Poster, BFI, London 2016
Poster for Adam & Joe to commemorate there special live shows on Dec 15th 2016.
Inspired by the cluttered room the original A&J TV show was set in, the print features a host of objects and images from both their TV and podcast shows (though definitely more TV than pod heavy).
To say that this was a privilege to work on doesn't really cover it. Adam & Joe are some of my comedy heroes and I was obsessed with their TV show when it was first screened. I feel they have been a very important creative influence on a lot of my work over the years. STEPHEN!
Limited edition signed and numbered print
Edition of 100, plus 21 Artist Proofs
4 colour screenprint
59.5cm x 42cm