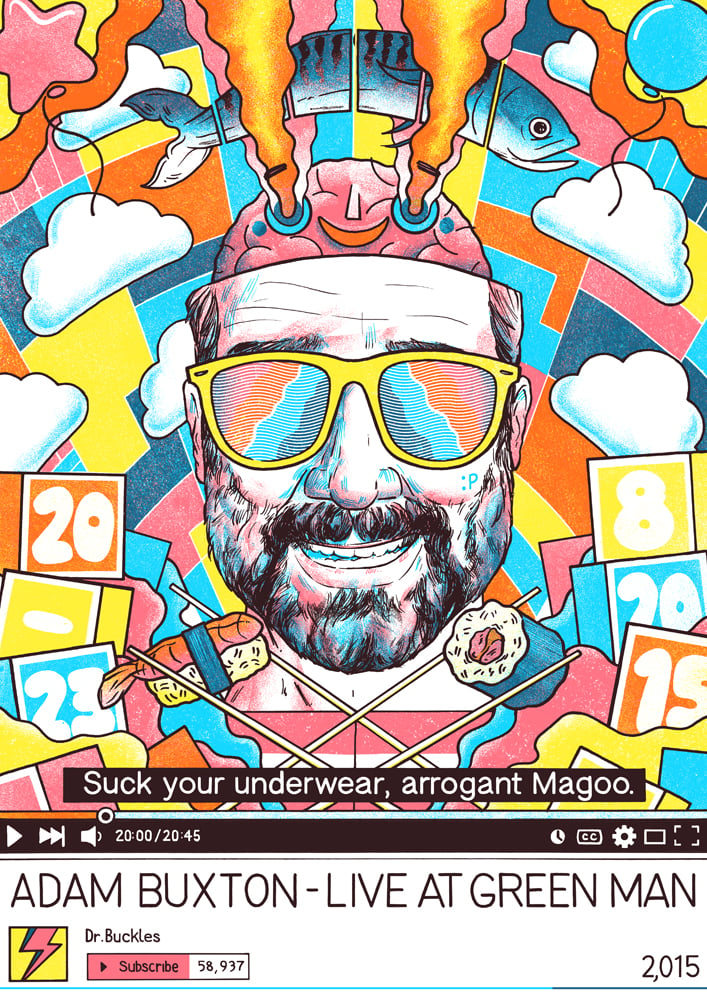 Adam Buxton - Green Man Fest (Alternative Version)
£

25.00
---
---
FOR EU / WORLDWIDE ORDERS PLEASE USE MY ETSY STORE - https://www.etsy.com/uk/shop/LukeDrozd
Adam Buxton - Green Man Fest Alternative Version
Official screen printed poster for Adam Buxton's show at Green Man 2015. Part of a series of 8 posters commissioned by the festival for some of the acts playing.
The artwork itself past tributes to some of Buxton's extraordinary music videos made for his TV series BUG.
This alternative version features a different overprinted subtitle and wavy effect glasses. They came about due to a printing error that left us with an extra 40 without the subtitle text. Following Adam's blessing, and rather than waste them, we added the extra details.
The edition is split 50/50 between myself and Doctor Buckles.
Limited edition signed and numbered print
Edition of 40
5 colour screenprint
59.5cm x 42cm